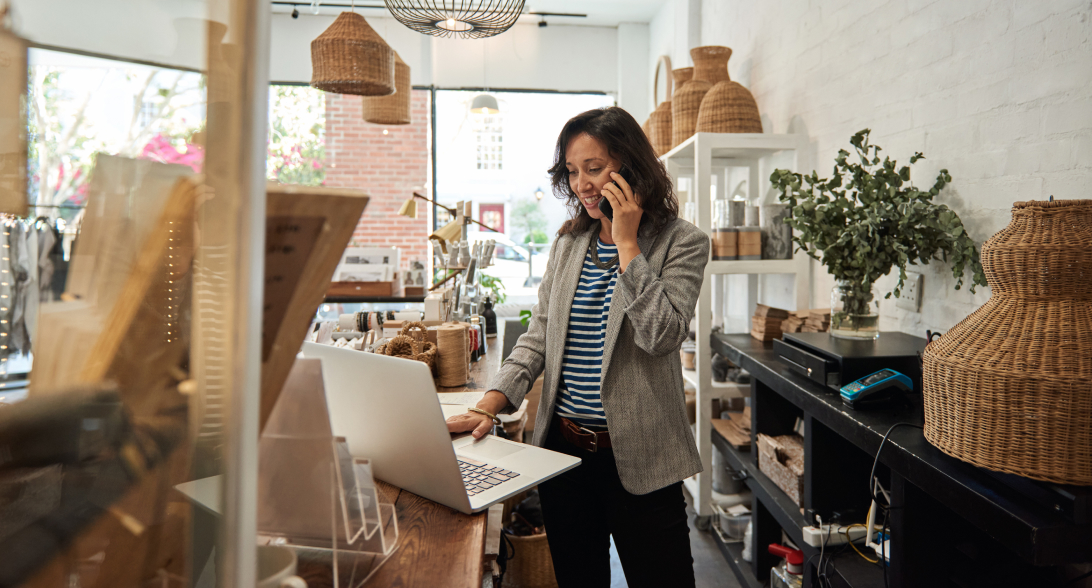 Free Download
Business plan template for small businesses, startups, & entrepreneurs
Business planning can feel complicated. It doesn't have to be. Start putting pen to paper today with your free business plan template download.
Download Now
Available formats:
Our free template includes:
Detailed instructions
More than just a template, you'll learn how to write a winning business plan.

SBA-lender approved format
Your plan is formatted the way lenders and investors expect.

Fill-in-the-blanks simplicity
You don't need to be an expert. This template makes business planning easy.

Expert tips & tricks
Get expert guidance sent straight to your inbox!
All 100% free. We're here to help you succeed in business, no strings attached.
Start your business plan today
Whether you're writing a business plan to validate your business idea, secure funding, or grow your existing business – our template will help you achieve your goals.
Download Now
Business plan template FAQ
A business plan template is a document designed to help streamline your ability to write a business plan. It handles the structure and organization so that you can focus on filling in the blanks and defining the key aspects of your business.
There are a few key features that make this business template more functional and effective than your average template.
Written by planning experts: This business plan template wasn't just thrown together. It was crafted by seasoned planning experts with a combined 40 years of experience writing and reviewing business plans. Throughout this template, you find their expert tips and tricks, along with detailed instructions.
Free course access: When you download your business plan template, you'll get access to a week-long email course covering critical business planning mistakes to avoid.
Works with other Bplans resources: Need additional guidance to write your business plan? Our free business planning guide is built to support this template—giving you even more detailed walkthroughs for each section.
Designed for funding: Even if you're not going right to the bank, using this template will prepare you to pursue funding and impress potential investors whenever you're ready. This template ensures your plan is in SBA format.
This template includes definitions, guidance, and examples for every business plan component needed to start, fund, and grow your business. After downloading the full template, you'll receive instructions for how to fill out each of the following sections.
Executive summary: The brief summary of your business plan that introduces everyone to your business, the problem you solve, and what you're asking from your readers. It's the first chapter of your business plan and the last thing you write once you have the details from your full plan.
Problem & solution: More than a simple description of your products and services - here you define the problem you're solving and the value you provide. It's also your chance to showcase any initial traction that shows you're on the right track.
Market analysis and target market: A detailed assessment of the market you intend to enter, including the size and value of the market, potential customer segments, and their buying patterns.
Competition: Show that you know who your competitors are, what advantages you have, and how you're positioning your business to be competitive.
Marketing & sales: Describe how you'll reach and sell to potential customers with a detailed sales plan and chosen marketing channels.
Operations: What makes your business run? Outline the day-to-day workflows, and what still needs to be set up for your business to deliver a product or service.
Milestones & metrics: Set goals for your business that include the dates and people responsible to accomplish them. This is what you'll use to manage responsibilities, track growth, and execute your larger strategy.
Company overview and team: Provide a brief rundown of the legal and structural components of your company including your history, current team, and gaps you need to fill.
Financial plan: Create well-structured and accurate financial statements to help you pitch to investors, land funding, and achieve long-term success. All without the help of a financial advisor or a degree in accounting.
Appendix: While not required, this last section of your business plan is a great place to drop in additional documents that support and strengthen the rest of your plan.
You can download and use this business plan template as a Google Doc, .docx (Microsoft Word), or PDF.
This is a printable business plan template that can be downloaded and printed no matter which format you choose.
Starting with a good business plan template (like this one) includes everything you need to get started. It helps you organize your thoughts, and provides guidance, instructions, and examples to create an investor-ready and SBA-approved business plan format. It really speeds up the planning process. Oh, and it's 100% free!
Writing a business plan will help you develop a strategy for success, reduce the risk of starting a business, explore new business ideas, attract investors, and get funding. Learn more about how you can get value out of your business plan.
Using a business plan template can make writing a business plan easier. Additionally, if you focus on just getting your information down quickly, with the expectation that you'll revisit and revise your plan, you can speed up and simplify the process.
While there are more than five sections of a business plan, you can group the key elements of a plan into the executive summary, business opportunity, execution, company overview, and financial plan. Thinking of the plan in this way can help you break up the writing process and make tackling each strategic component a separate and focused task.
If you're still struggling to write your business plan even when using a template, you can look into hiring a professional business plan writer. We even have a free resource to help you ask just the right questions to make sure you find the right plan writer.
A faster way to plan.
LivePlan is the #1 planning tool for over 1 million businesses.
Create your business plan